The Best Candy Store in Meridian
---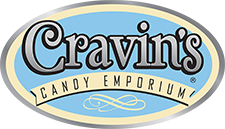 Cravin's Candy Emporium – Meridian ID
Your local Meridian Candy Store
Cravin's Candy Emporium is your neighborhood Meridian candy store, offering items that you will enjoy in a welcoming environment. Simply walk in and sample our delectable ice cream, as well as our classic selection of vintage candy, glass bottled sodas, international candies, handmade chocolates, and gifts fit for any occasion.
Remember being a kid – and the feeling of perusing the local candy aisle for your favorite treats? And then returning home with a bag packed with Blow Pops, Sixlets, or a bottle of strawberry soda?
The goal of Cravin's Candy is to preserve this experience for kids of all ages while providing a unique, family-friendly experience that your children will talk about for years to come.
With over 16 years of experience, our employees look forward to helping you discover the long-forgotten delicacies of your childhood. And allow you to share them with your children or grandchildren.
Hours
Sunday – Thursday 12:00-7:00
Friday – Saturday 11:00am – 8:00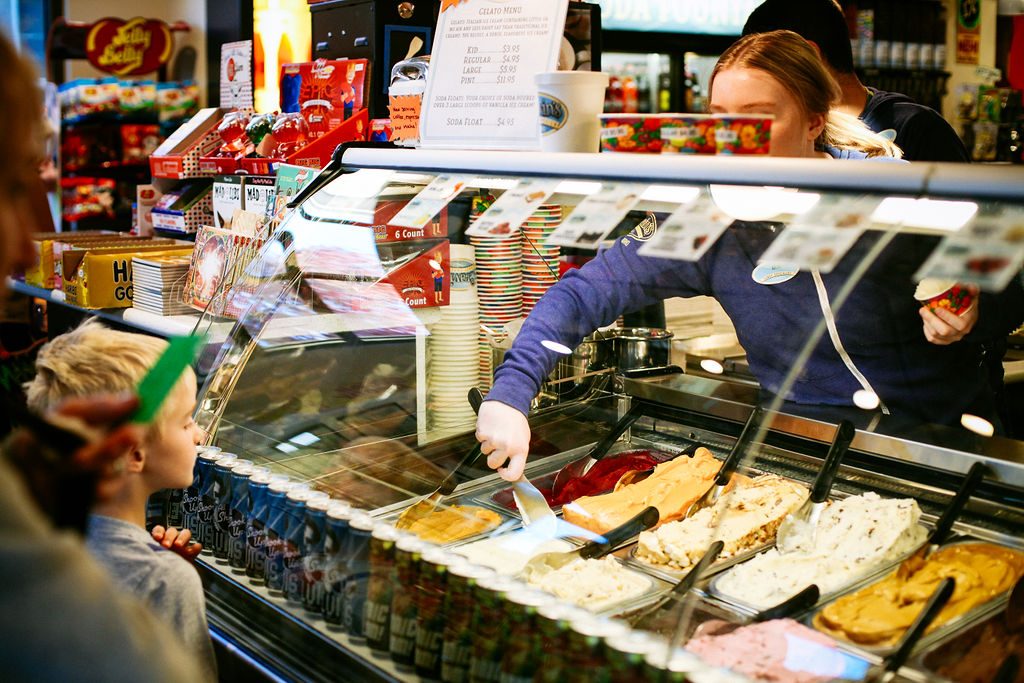 The Vintage Candies from Your Childhood are Back
---
In spite of not being produced for many years, the retro candies from your childhood are back. And Cravin's Candy Emporium works hard at procuring these retro candies and novelties from across the globe to create a special adventure each time you enter the store.
Wacky Wafers, Tart-N-Tinys, Nehi soda, Astro Pops, and other vintage candies have succeeded in making a comeback. And it's wonderful to have them back on the shelves once again.
International Candy
---
In this particular candy store Boise, you will come across Violet Crumbles derived from Australia along with chocolatey candies from the UK: Coffee Crisp, Flakes, Smarties, Aero Bars, Curly Wurley's, Kinder Bars, Mars Bars, Lion Bars, Crunchies, and many more. We also have German candies such as Haribo Roulettes, Ritter Bars, Haribo gummies. From Spain we have Chupa Chups lollipops which are packed with cream, plus different types of Beny Mexican candies as well.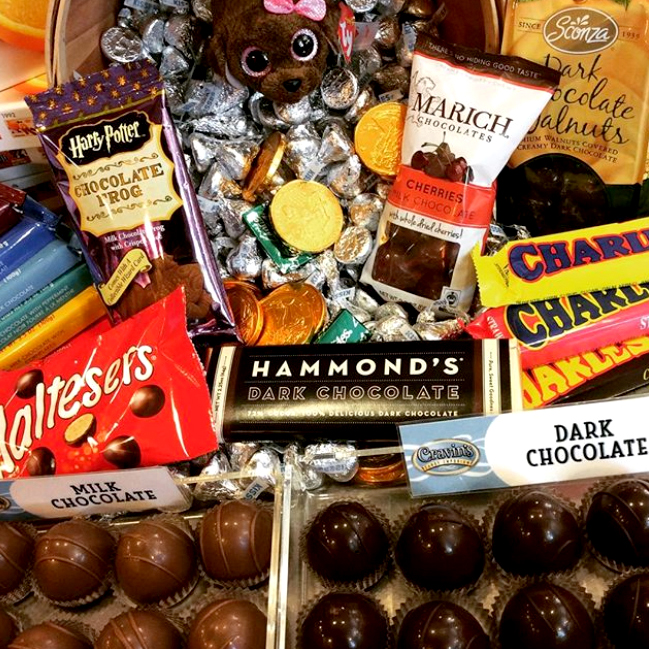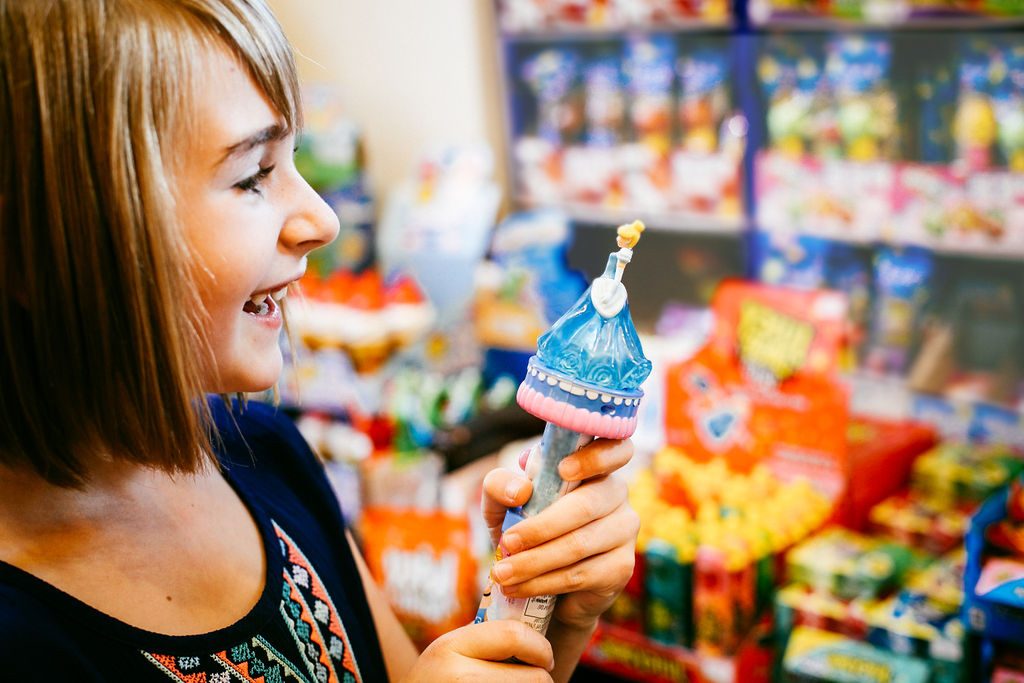 Amazing and Fun Gifts
---
This candy store in Meridian will not let you down if you need to give a gift to someone special. You'll find the perfect gift for everyone here, including vintage-style candies and toys, greeting cards, and fun-filled mugs, among other things.
There are also baskets, boxes, bags, and retro-tin lunch boxes that can be custom filled with your favorite treats to make the perfect gift. You can select your own treats from our shelves, or you can request help from one of our staff members.
Some of What We Offer
---
Gelato
As the premier sweet shop in Meridian, Cravin's candy Emporium also specializes in gelato. Gelato is an Italian ice cream that does not contain much air and less dairy fat as compared to conventional ice creams. Consequently, gelato is denser, richer, and tastier than ice cream. Our 24 flavors of gelato look as delicious as they taste. And stopping by for some gelato will prove to be a fun and unique bonding experience for friends and family alike.
80 Flavors of Soda
In addition to our gelato and vintage candies, we have over 80 flavors of glass-bottled sodas, most of which have been prepared using genuine cane sugar. You will also come across over 20 Root Beer brands along with old old-school favorites like Frostie, Nehi, Moxie, Faygo, and Butterscotch "Beer" from Harry Potter.
Flawless gifts
We also offer an assortment of one-of-a-kind gifts that are perfect for any occasion. Find baskets, boxes, old-fashioned teen lunch boxes, and bags just waiting to be filled by you with your preferred treats and delicacies. We also have a great selection of gift cards.
Don't take our word for it. Here's what our customer's say!
---
Cute shop full of fun novelties and candy, and the Gelato is amazing!! -Kari T
There is a treat for everyone! … The seller was so nice to me and my kids. They have a huge selection of candy! Plus ice cream and premium chocolate. The design is amazing, full of vintage items and Americana. We will definitely come back. -Karin D
What a wonderful addition to the neighborhood. A fantastic selection of every kind of candy you can possibly imagine, delicious gelato in many many flavors, and beautiful truffles and chocolates. Thanks for coming to Meridian Cravins! -Victoria P
Cravin's Candy Emporium – Meridian ID
917 N Main St,
Meridian, ID 83642